Real estate investment is considered an important financial option as it no longer cares about market sentiment. If you invest in a building from a well-known developer in the right place, you will surely be going to get tangible returns in the future. Although real estate investment is one of the most stable and secure financial options, the right asset comes with many risks associated with its downturn. By keeping in mind, the manageable risks, you can invest in real protected assets.
Let's see the 10 tips which you must follow for your real estate investment to be risk-free:
The Real Estate Market Is Unpredictable
Real estate investment is the best option for the safe & secure investment of your fund. People tend to rely on the real estate market for investing their extra money to build a tangible asset for their future. Supply and demand, the economy, demographics, interest rates, government policies, and unforeseen events all play a role in real estate trends, including prices and rental rates. To be on the safer side you have to involve a HIRA-approved broker or have to do research by yourself for making a wise investment in real estate.
Choosing a Bad Location
For buying a property or for real estate investment, the location should be the first factor to consider. Location plays an important role in determining its current & future value. The location of a property can't be changed in the future without changing the property. A developing location will always add more value in the near future of that property. Whether any location is feasible or not depends upon its proximity to the airport, metro, station, bus stop, school, hospital & other important places. Location ultimately drives the factors that determine your ability to make a profit—the demand for rental properties, types of properties that are in the highest demand, tenant pool, rental rates, and the potential for appreciation.
Negative Cash Flow  
Cash flow is the difference between inflow & outflow of cash. In real estate, negative cash flow indicates if the outflow is more than the inflows. In simple words the amount of money the buyer of property left with after paying all expenses, taxes & mortgage payments. If the payments happen to be more than his earnings from that property then he/she is incurring a loss or we can say negative cash flow happens. The main reasons for negative cash flow are High vacancy, too much maintenance, not charging enough rent, high financing cost, etc.
To be judicial with your real estate investment you need to take help from the HIRA-approved channel partners as they are the experts in the market to guide you properly about the best possible option available.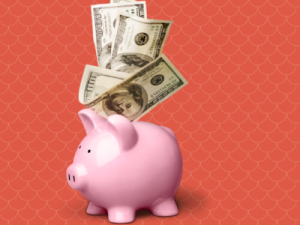 High Vacancy Rates
It is always better to arrange a tenant for your property whether it's a residential or commercial property to generate a rental income if you have purchased that property from an investment point of view. In real estate, it is sometimes risky to get a tenant always for all properties considering various reasons.
The best way to avoid the risk of real estate investment regarding high vacancy rates is to buy a property with high demand in a good location with other facilities & amenities. By connecting with the trustable property consultants, you can minimize that risk too.
Avoid title disputes
If the land title is not clear the owner of the property is going to face a lot of issues in near future during reselling or others. When investing in property you should always check the legal documents & take assistance from the lawyer for avoiding disputes in property-related issues. For best & safe real estate investment, it is always advisable to buy a property from a reputed developer by taking help from the HIRA-approved property consultants.
Make your checklist and ensure that the seller is authorized to sell the land, the title is clear, there are no pending taxes or dues, the plot on sale is approved by the city development corporation and other local authorities, and all the clearances required for further development are in place.
HIRA/RERA approved projects are less likely to delay 
In the best interest of the buyers & sellers, WB Govt & Govt. of India have come into effect two regulations HIRA/ RERA to protect the interest of buyers from unscrupulous companies. Under these regulations, no developer can delay the handover of the project over the mentioned period in the agreement or on the HIRA website. In case of delay, they will be charged a penalty & other consequences from the regulator authority. This regulator body helps the general people to make real estate investment much easily & safely.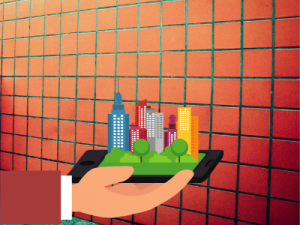 Lack of Liquidity
Real estate investment is good but if you need liquidity then selling the property & making it liquid quickly is very hard to find. Due to lack of liquidity in real estate investments in case of emergency & others, you could end up selling below the market price to make it liquid. There is not much you can do with this mode of investment but you can take a mortgage loan to get quick money.
Valuation Risk
Before buying a property, you should consider whether you are paying the right amount of money for that property. The valuation plays an important role in the future when you want to resell that property to get gain from that transaction.
To safeguard yourself against real estate investment valuation risk you should either get the valuation from a qualified professional valuer or you yourself compare prices and features of similar properties in the locality.
 Collect Market Details
Before entering into any transaction, consider how things are working in the real estate market. Learn as much as you can from all sources – the internet, brokers, advisors, close-knit merchants, and even letters from people around you. Keep learning about today's offers in the real world, and their market conditions. Take care of any ideas and data related to real estate investment that can help you handle things better. Also check out whether you followed all the steps that are essential for safe & secure real estate investment.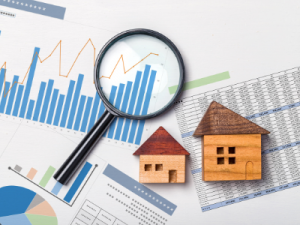 Network with Other Investors
Get hold of the business internally and externally to get a good deal when you buy and sell. Once you've made your investment decision in the right place, it's always worthwhile to stumble upon strategies to finance your investment and have a potential buyer neighbour who can go back when a certain section is out of business.
Have a complete plan. Knowing the needs of the market can help you to harvest local trends. It is very much a matter of wondering what takes place in the market and makes the option to earn a profitable income.
Conclusion
Any kind of investment is based on some presumptions about the future. The future is unpredictable always. But still, if you invest wisely you can generate a good return in the future by investing in a real estate property in Kolkata by taking guidance & support from the HIRA-approved property consultants or agents. As per the reports & discussion with the experts, it is clear that real estate is the best bet to invest your money with many measures & steps taken by the govt to accelerate the growth of this sector, especially after this pandemic. The govt initiatives clearly indicate the market will going to flourish again after this pandemic gets over soon.