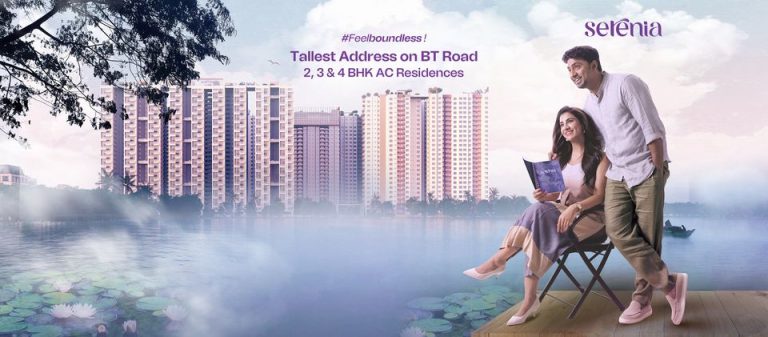 PROJECT: MERLIN SERENIA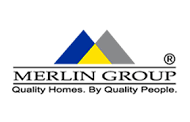 DEVELOPER: Merlin Group & Eden Realty
LOCATION: Baranagar
LAND AREA: 12 Acres  (Approx)
TOWER/BLOCK: 5
NO OF UNITS:  884 Premium
ELEVATIONS: (G+28,G+18)
FLAT SIZES: 3 Side Open Luxurious 2BHK-736 Sq ft (BU) ,3BHK- 885 Sq ft (BU) to 1003 Sq.ft(BU) & 4BHK-1454 Sq ft (BU) to 1629 Sq ft(BU)
PRICE RANGE:  2BHK- RS.64 lacs,3BHK-77 Lacs to 93 lacs & 4BHK- Rs.1.31 Cr (Min Price) to Rs.1.45 Cr. (Max Price)
WHY YOU SHOULD CHOOSE MERLIN SERENIA:  (1) 8 Residential Towers of G+28, G+18,(2) 2 luxurious Swanky club Houses, (3) Plunge Pool (4) Badminton Court (5) Half Basketball (6) Yoga Garden,(6) Meditation Zone (7) Rooftop skywalk (8) Party Lawn (9) Cricket pitch (9) Sit-out space (10) Library cum Laun  
POSSESSION: December 2026.
LOCATION ADVANTAGES: (1)Indian Statistical  Institute – 1.4 km (2) RICE Institute – 2.5 km (3) Rabindra Bharati University -3 km (4) Baranagar Railway station – 1.7 km (5) DPS North – 2.5 km (6) Shyam Bazar 5 point crossing -5.8 km (6) Airport -9.6 km
CONVENIENCE: Neat to Hospitals, Schools, Colleges, Health care, Banks & Shopping & Entertainment
WBRERA: WBRERA/P/NOR/2023/000227
About The Project :
MERLIN SERENIA another landmark project from Merlin Group,  situated at BT Road gives you freedom from snarling traffic jams with Back 2 Back Metro. with 2 metro stations, Noapara and Baranagar less than a few minutes away, you now have hassle-free, mass rapid connectivity to the main hotspots of the city. The city wants to go 1.5 km from the national highway and 5 km from Shyam Bazar 5-point crossing, so whether you want to move inside the city or move outside it in a jiffy, the choice is yours, spirituals 3.5 km from Dakhneshwar Kali mandir, the spiritual capital of Kolkata and close to Adyapith and Belur Math, imagine an urban lifestyle surrounded by an 18 acres natural lake! Welcome to Lakeville Air. Live close to the city, and closer to nature, At Lakeville Air the majestic lake acts as a natural buffer to the high decibels and pollution of a hyperactive BT Road.