PROJECT: MERLIN RISE SPORT RELOADED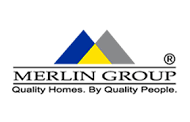 DEVELOPER: Merlin Development
LOCATION: 6 Lane Rajarhat
LAND AREA: 15 Acres
TOWER/BLOCK: 10 LAUNCH -(PH-II)
NO OF UNITS: 1000
ELEVATIONS: 9(B+G+27)
FLAT SIZES: 
l 2BHK 632-639 Sq ft (BU).
l 3 BHK 770-811 Sq ft (BU)
PRICE RANGE:
l 2BHK – Rs.40 Lakh onwards 
l 3BHK – Rs.51Lakh onwards – 
Application Amount :
l 2BHK – 75 THOUSAND
l 3BHK – 95 THOUSAND
WHY YOU SHOULD CHOOSE MERLIN RISE SPORTS REPUBLIC:
Kolkata's 1stever sports Republic: At 6 Lane Rajarhat
Just an apartment is an old story: Time to boast about more than just your BHK with amenities way more than just a swimming pool or gymnasium. With 78,000 Sq.Ft of an active lifestyle on the podium.
Life beyond just Four walls: College time is back again now in your township as you hit the football ground.
A Clubhouse which is different: well you choose a life differently. Everyone in your Circuit has a single clubhouse, but you will go beyond and take pride in mentioning you got two of them. One is a residential club and the add-on remains club Pavilion with renowned academics.
Life Peckous  At the Sports Republic: Step into the world of an active lifestyle. A grand entry into a self-sustained world of its own. Don't consider stepping cut unless it's an adventure that your heart desires.
Step yourself apart As you Talk About Your Swimming Pool: Just a swimming pool is yesterYear talks. Your township boasts of a pool with more than just a Jacuzzi or color-themed pool. To mention the least you have a 25M Lap Pool. Add on to your boasting list two swimming pools.
Let Hours Become Moments: Gone are the days when just an apartment was an achievement milestone. Gift yourself the opportunity of more than four walls with a cricket field within your premises. Call over your school friends or office group for a match of cricket. Now that's called lifestyle!
Club Pavilion Becomes your integrated way of life: live life beyond just a clubhouse that has a swimming pool, gymnasium, or banquet. Let learning have no barrier with dedicated facilities for Global standard cricket, football, and Mixed Martial Arts under a single roof. Life beyond a BHK Life.
POSSESSION: June 2027.
LOCATION ADVANTAGES:
l NSCB Airport – 10.9 km
l New Town IT Hub Sec V – 11.11 km
l VIP Road – 9.5 km
l Jessore Road – 11 km
l CC2 Axis Mall – 17 km
l City Centre 2 – 7.4 km
l Tata Medical Centre – 9.1km
CONVENIENCE: Neat to Hospital, Schools, Colleges, Health care, Banks & Shopping & Entertainment
WBRERA: In progress
About The Project: Rise, a multidisciplinary Sports Republic is here in town.: The entire development will have a dedicated sports stadium and multi-sports academies of Football, Cricket, Swimming, and Mixed Martial Arts nurtured and owned by International sports celebrities.
It is also a lifestyle-gated community, loaded with features and signature facilities. You will enjoy a special discount and preference in the sports academies