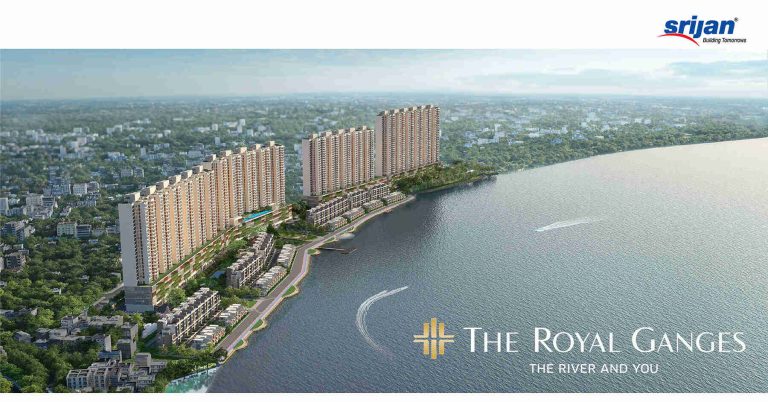 PROJECT: THE ROYAL GANGES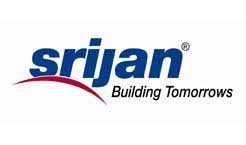 DEVELOPER: Srijan Realty
LOCATION: Batanagar, Maheshtala
LAND AREA: 25 Acres
TOWER/BLOCK: 22
VILAMENT & BUNGALOWS: 34 & 63
NO OF UNITS IN BANGLOWS & VILLAMENT :34 & 63
NOS OF FLATS IN TOWERS: 2300 +
ELEVATIONS: (G+28,31 & 35)
APARTMENTS [Tower 14 & 15]
2BHK [1047 SQFT] Starting price =INR 53.84 LACS
                             2.5 BHK [1147 SQFT] Starting price =58.95 lacs
                             3 BHK[1307 SQFT] Starting price =67.14 lacs
VILLAMENTS: [Unit no. Centre 32 & 33, Right Corner 34]
                             3BHK [2103 SQ FT] Starting Price =1.45 Cr.
                             3BHK [4047 SQ FT] Starting Price =2.75 Cr
BUNGALOWS [ALL TYPES]
4BHK [2492 – 2842 SQFT] Starting Price =2.44 Cr to 3.09 cr
PRICE RANGE:  2BHK- RS.75 lacs,3BHK-1.01 Cr to 1.19 Cr & 4BHK- Rs.1.35 Cr.
WHY YOU SHOULD CHOOSE THE ROYAL GANGES: (1) One KM River Frontage 3 side open villa (2) Servant Quarter with WC (3) 100% Vastu Approved (4) 1.5 lac SQ FT clubHouse (5) Business center workstation (6) Infinity Edge swimming pool with kid's pool and jacuzzi (7) River Jetty (8) putting Golf (9) Indoor Games (10) Community Hall (11) And all modern Amenities.
POSSESSION STATUS: New Launch
POSSESSION DATE: DEC 2027
LOCATION ADVANTAGES OF THE ROYAL GANGES: (1) Akra Railway station – 2.2 km (2) Nangi Railways Station – 2.6 km (3) Easy Daily Club – 2 km  (4) Kidzee – 900 meters (5) National Day school – 2.7 km (6) K D Memorial Speciality Hospital  – 5 Km. (7) Upcoming Apollo Medical College – 3 km (8) Maheshtala Collage – 2 km
CONVENIENCE: Neat to Hospitals, Schools, Colleges, Health care, Banks & Shopping & Entertainment
WBRERA: In progress
About The Project: The Royal Ganges, India's largest riverside home coming off over 1.1 km long riverfront promenade & the closest bungalow property from Kolkata, it's a hassle-free drive from New Alipore or Taratala to our project via Kolkata's 2nd longest flyover. Zero congested with the smooth drive is available in The Royal Ganges. Our international landscaping artist has designed the open place in such a way that it becomes difficult to differentiate this unique home of yours, from a holiday retreat .100% focus, is given to every amenity of life. From a tennis court, a small stadium with a multipurpose ground, an exotic river alfresco lounge, and a sprawling huge promenade to a knife-edge lap pool overlooking the vast Ganges, you name it, we have it.