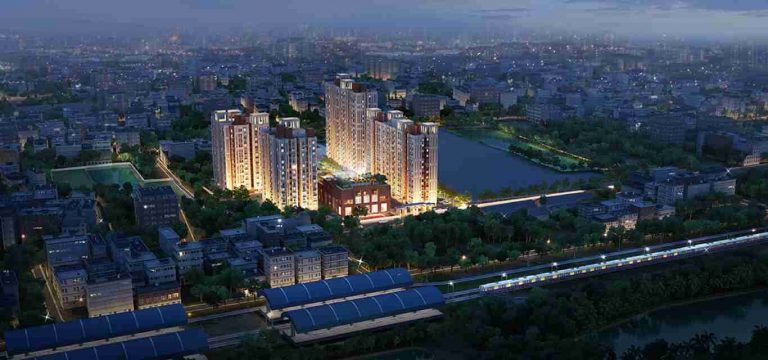 PROJECT: Urban Lakes (PHASE-I)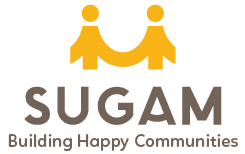 DEVELOPER: Sugam-Diamond
LOCATION: Lal Bahadur Shastri Road, Near Konnagar station
LAND AREA: 6 Acres
TOWER/BLOCK: 4
NO OF UNITS:  560
ELEVATIONS: (G+12) & (G+16)
FLAT SIZES: 1BHK 488 to 537 Sq ft (BU) 2BHK 725 to 748 Sq ft (BU) 3BHK 1007 to 1009 Sq ft(BU
PRICE RANGE: 1BHK Rs.15 lac to Rs.16 lac 2BHK Rs.23 lac to Rs.25 lac & 3BHK Rs. 30 lac to Rs.32 lac
WHY YOU SHOULD CHOOSE URBAN LAKES:  (1) 81% Open space  (2) Best Location near ferry ghat & railway station (3) 2 natural water – bodies (4) 3 Tier Club with various activities & 30,000 sq ft club space & 15+ Amenities (5) 1 Min from Konnagar Railway station (6) 32,888 sq ft of Lake 2 (7) 14,810 sq ft of Lake1
POSSESSION: 2025 April
LOCATION ADVANTAGES: (1) Konnagar Ferry Ghat – 2.3 km (2) Panihati ferry Ghat – 3.2 km (3) Rishra ferry Ghat – 3.7 km (4) Uttarpara Kheya Ghat – 5.0 km (5) Dakshineswar/Ariadaha Ferry Ghat – 10 km  (6) Howrah station – 15.4 km (7) Dumdum Metro – 13 km (8) Airport – 18 km (9) Esplanade – 18.5 km (10) Dakshineswar Metro – 8.5 km
CONVENIENCE: Neat to Hospital, Schools, Colleges, Health care, Banks & Shopping & Entertainment
WBRERA: HIRA/P/HOO/2020/000906
About The Project :
At Urban Lakes. you will find a story in every storey!
Recreating the concept of living in a serene timeless space, the free and fluid Classical facade design of the buildings will add an alluring aura, while the building proportions developed to human scale will blend in with the surroundings and yet stand out, comprising the cornerstone of harmonious living.
Promoting the idea that 'less is more'.the facade has been designed such that each of the apartment typologies, hence translating into a facade scheme that provides variation and vibrancy, classical balance, and proportion. The front skin of the facades has grooves and is painted, while patio facades have been juxtaposed with walls only in raw concrete.
The landscaped green open spaces, the gentle terrain, and the generous shade of the trees will create a meandering carpet of lush and diverse flora and an infinite experience of discovery for you.