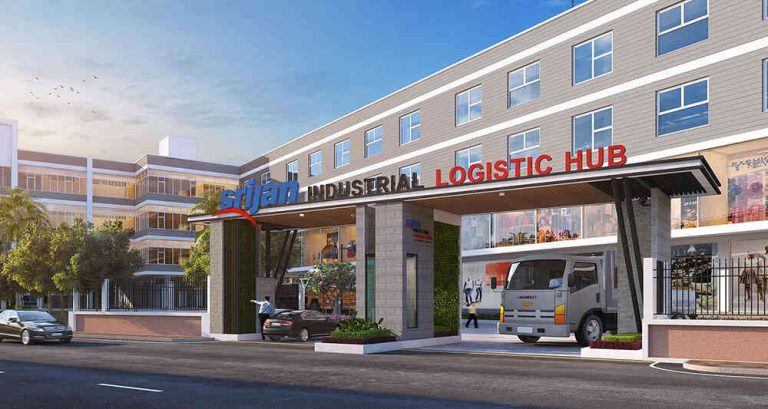 Commercial Project: SRIJAN INDUSTRIAL LOGISTIC  PARK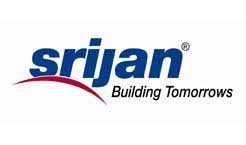 Developer: SRIJAN REALTY
Location: Khardah, BT Road
Project Overview:
Sizes: – 6000 onwards
Year of Handover: – 2028
Property Type: – Logistic Park, Non-Polluting Factory, warehousing
Location: – Khardah, BT Road
Property Highlights: -9.54 Acres of land expands
Goods Description: – Massive goods of 4-ton capacity
Internal Roads: – Upto 10 meter wide internal metallics road
Transport: – Open hubing for containers and trucks
Connectivity: – well-connected port, BT Road, Airport, and Roads
Weight Bridge: – Internal weighbridge is 60 MT 
Property Description: 
Srijan Industrial Logistics Park offers an upcoming project at BT Road, khardah which expends over 9.54 acres area of land with 1 lakh sq ft construction, The area is about 1.7 km from Khardah Railway station and 2.5 km from Sodepur Railway station and is well connected to Howrah through Bally Bridge and also connected to Delhi and Mumbai Road through Dankuni or Kona expressway thus the connectivity making itself an ideal setup for self-sustained hub for good distributions.
The property structure has G+3 and G+4 stories with a multileveled warehouse concept with a height of 10 ft. with no beam, very less columns, and ground and upper floor heights of 16 ft. and 11 ft. respectively, The warehouse has also huge loading and unloading platform 4 ft height from the ground floor. The warehouse has 12 goods-carrying lifts that can transport goods weighing 2.5 tonnes each. In addition to 12 goods-carrying lifts,12 passenger-carrying lifts with a capacity of 15 persons are also provided.
The warehouse also has a 24*7 clean water supply and Electric through with proper drainage and sewage facilities and fire fighting equipment are also provided, thus ensuring safety and security. Telecom facilities and restrooms and a food court of 4886 sqft and a canteen of 5857 sqft are provided for the working people in the warehouse and we are also providing a Bank of 1916 sqft and facility management of 2630 sqft space for the people working in the warehouse.
Various units for Manufacturing showrooms and storage are available here:
Ground Floor: – (1-6) commercial storage units: – 9462 sqft to 11858 sqft
Ground Floor: – (1-0) Food court -4886 sqft
Ground Floor: – (1-0) Canteen – 5857 sq ft
Ground Floor: -(1-0) Pantry – 1425 sq ft
Ground Floor: – (1-0) Bank: – 1916 sqft
First Floor: – (1-10) Manufacturing units:- 7153 sqft to 7629 sqft
Second Floor: (1-10) Manufacturing Units: – 7153 sqft to 7629 sqft
Third Floor: -(1-10) Manufacturing units: – 7153 sqft to 7629 sqft
The price structure of the variant types of commercial units:
Ground Floor: – Rs.4000/- per Sqft
First Floor: – Rs.3500/- per Sqft
Second Floor: – Rs.3200/- per Sqft
Price starts: Rs.2,6323,200