PROJECT: Merlin Urban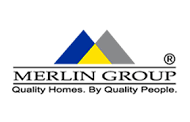 DEVELOPER: Merlin Group
LOCATION : GT ROAD,Uttarpara Kotrung
LAND AREA: 1.27 Acres
TOWER/BLOCK: 4
NO OF UNITS: 192
ELEVATIONS: 4*(G+11)
FLAT SIZES: 2BHK 602 – 618 Sq ft (BU),3BHK 762 – 791 Sq ft (BU)
PRICE RANGE:  2BHK -Rs.27 lakh to Rs.29 Lakh & 3BHK -Rs.33 lakh to Rs.35 lakh (NO GST FLATS)
WHY YOU SHOULD CHOOSE MERLIN GANGOTRI:  (1) View of majestic Ganga from most of the apartment (2) 72% open space available in project (3) Rooftop kids play area (4) Vastu compliant apartment (5) View of majestic Ganga from most of the flats (6) No GST applicable.
POSSESSION: September 2022
LOCATION ADVANTAGES: (1) Konnagar Railway station – 3 km. (2) Ferry Ghat – 2 Km. (3) Konnagar Maa Sharda Hospital -6 Km. (4) Madhyanchal Park – 700 mtr (5) United Bank of India – 1 km (6) Kamala Ray Hospital – 1.2 km.(7) Vishal Megha Mart – 1.5 km.(7) Little Millennium preschool -2.2 km. (8) Allahabad Bank – 1 km. (9) Uttarpara library – 2 km. (10) Dakshineshwar Temple – 8 km. (11) Howrah station -10 km.(12) Kolkata Airport – 18 km.
CONVENIENCE: Neat to Hospital, Schools, Colleges, Health care, Banks & Shopping & Entertainment
WBRERA: HIRA/P/HOO/2018/000083
About The Project :
Gangotri symbolizes the Might Ganga. It is that home that you are looking for. There is something exciting for everyone at Gangotri. Experience a decadent lifestyle and count the blessing of riverside living at Merlin Gangotri where every day is a gift waiting for you to unwrap. Create your own idyllic existence in the airy,well-ventilated, and Vastu-compliant apartments in Merlin Gangotri at Uttarpara, Konnagar. The amalgamation of old-world charm along with modern-day conveniences, Merlin Gangotri carries the signature of being the connoisseur of fine living.